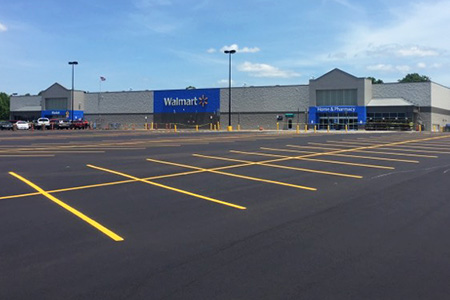 When it comes to pavement striping and painting, there's not much Bohl Striping & Painting, LLC isn't well-equipped to handle!
From simple roadway markings to expansive parking lot line striping in Lancaster, OH, we welcome projects of all sizes and complexities. Our specialty is layout and design, and we offer our painting and striping services in this capacity for residential, commercial and industrial projects.
Whether you have specifications in mind or need expert oversight, count on us. We're even versed in ADA- and OSHA-compliant striping services, to ensure you're within code.
Playground Painting
Need to add some color to your surface? We can paint interior and exterior, hard or cushioned surfaces, no matter how large. For interiors, we use epoxy or acrylic paint to ensure maximum results that last. Some of our chief focuses include:
Basketball courts
Commercial complexes
Logos/Custom lettering
Playgrounds
School mascots
Tennis courts
Truck terminals
Walkways
Count on us to provide your project with the high level of detail and exceptional attention it deserves to come out looking great.
Warehouse Floor Painting and Line Striping
Bohl Striping and Painting has painted warehouse floor lines throughout central Ohio. The quality work we have done over 30 years has brought us a steady flow of referrals and repeat customers.
There is much to consider when planning a warehouse striping project. This type of painting service is unlike typical parking lot striping. A major concern is how long the lines or striping should last, because that determines the type of paint system needed. A different solution would be recommended for each of these scenarios: a two-year warehouse rental, a three – five year warehouse lease, or a long term warehouse occupancy.
Whatever your needs, Bohl does the job right, on time and at budget, with no surprises or mistakes. This approach has made many of the best companies in Ohio our happy customers. Please call or contact us today to schedule a discussion or get a bid on your warehouse floor painting and striping needs.
Striping Services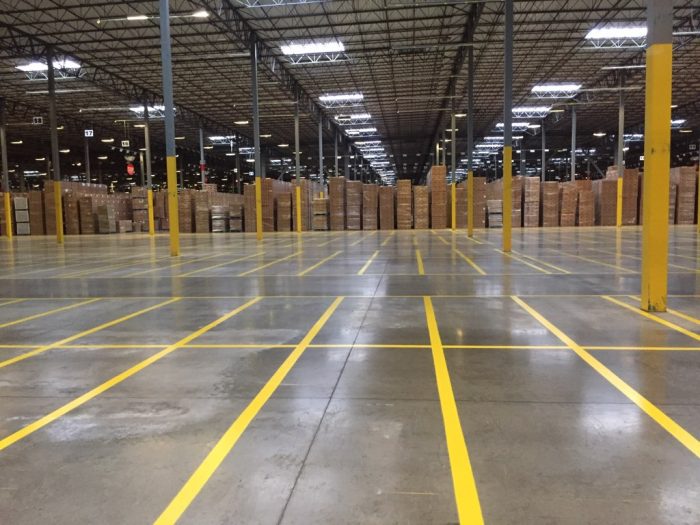 If your pavement project calls for parking lot striping in Lancaster, OH, we're ready to answer that call! Our team can stripe brand-new pavement with precision and care, as well as restripe your existing markings to add years of clear, safe usage.
Best of all, we have the capacity to work in just about any environment, including roads, bike lanes, no parking zones, walkways, handicap zones, tarmacs, garages.
Some of our chief specialties include:
Manufacturing facility work zones
Handicap zones
Parking lot striping
Shopping centers
Warehouses
Need old markings blacked out or removed? We can do that too! Our ultimate goal is to provide you with a finished surface that looks pristine and functions exactly as you need it to.
Contact Us
Contact us today at 614-837-8485 for more information about our painting and striping capabilities or to discuss your upcoming project with a member of our team!